Makito Lay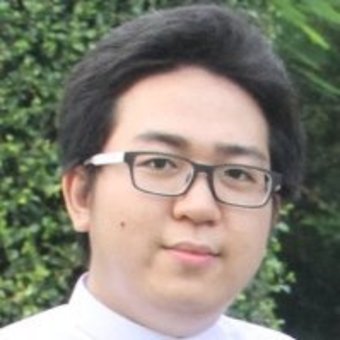 Makito has 16 years experience in ISP and Telecom industry, focusing on building technology solutions for service provider IP core, broadband access and datacenter networks. His expertise includes Routing & Switching technologies, IPv6, MPLS and ISP services. Makito is a founding member of Cambodia Network Operators Group (KHNOG) and currently serves as the Co-Chair of the KHNOG Executive Committee.
IPv6 Transition: East Asia Perspective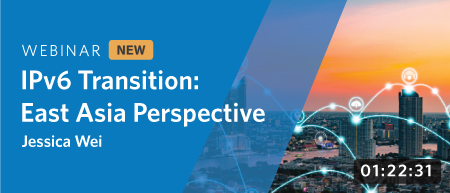 Overview
Since the World IPv6 Day in 2011, more and more organisations have deployed IPv6 in their networks. Progress has been made in the transition to IPv6. Let's have a look at the state of the transition to IPv6 from East Asia perspective.

Outline
This course will cover the following topics:
IPv6 address allocation – East Asia
IPv6 BGP prefixes – East Asia
IPv6 Internet users – East Asia
IPv6 transition driving force
IPv6 transition techniques
Course Materials
Arth Paulite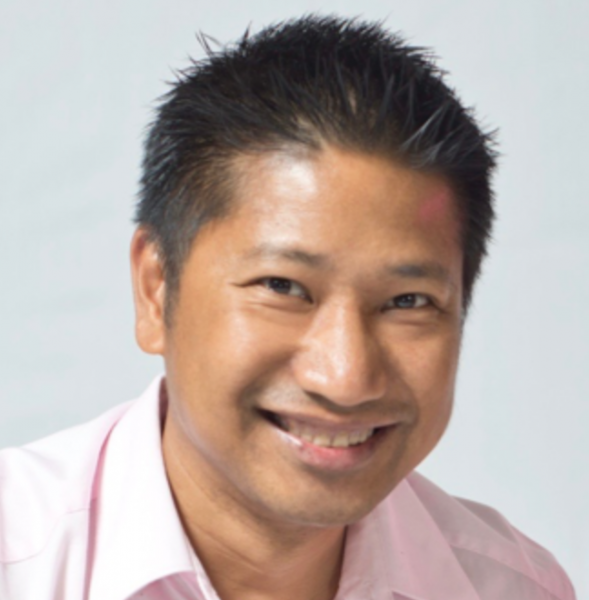 Arth is the Infrastructure Services Manager for APNIC, his role focuses on maintaining high availability and reliability of APNIC critical services and network infrastructure.
Arth started his career in 1993 as a Systems support Engineer in the Philippines while finishing off Computer Engineering degree. IN 1995, he joined Destiny Cable and helped established the first cable internet in the Philippines.
Reverse DNS for IPv4 and IPv6
Overview
Reverse DNS allows the mapping of a domain name from an IP address. This is achieved by the use of pseudo-domain names under in-addr.arpa (IPv4) and ip6.arpa (IPv6). For all IP address blocks that IANA (the Internet Assigned Numbers Authority) allocates to APNIC, it also delegates corresponding reverse DNS zones within the centrally administered "in-addr.arpa" and "ip6.arpa" domains.
Outline
This course will cover the following topics:
What is Reverse DNS?
Principles of DNS Tree
Creating Reverse Zones
Pointer (PTR) Records
IPv6 Reverse Lookups
Reverse delegation requirements
APNIC & ISPs responsibilities
Reverse Delegation Procedures
Whois domain object
Materials
Dave Phelan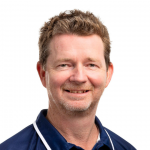 Dave comes to APNIC having worked in the Australian ISP and MSP community for the last 20 years in roles as diverse as carrier transmission networks, to System Administration, to core, edge and customer networks. Having built a corporate ISP network from the ground up, he comes with an understanding of traps and pitfalls that most networks have, and do experience.
Areas of Interest:
BGP, IPv6, RPKI/ROA, Transmission Networks, Virtualisation, IP Telephony, Network Security, Automation.
Champika Wijayatunga
Champika is the Technical Engagement Manager for the Asia Pacific region at Internet Corporation for Assigned Names and Numbers (ICANN). Prior to ICANN, Champika held managerial, specialist and liaison roles at the Asia Pacific Network Information Centre (APNIC), the Regional Internet Registry for the Asia Pacific. He started his career with IBM Corporation as a Technical Specialist and later worked in IT industry, academia, research, and training environments. He also serves in various technical community groups and committees.
Operation Models for IXPs
Overview
This webinar will cover the objectives of peering and benefits of Internet Exchange Points or IXPs and IXP network design and operations as well as operation/business/governance models for IXPs.
Outline
This webinar will cover the following topics:
Objectives of Peering and Benefits of IXP
IXP Network Design and Operations
Operation/Business/Governance Models for IXPs
IPv6アドレス計画
概要
コースの概要
本コースは 、インフラ、企業、ブロードバンド、データセンターの環境におけるアドレス例の説明などIPv6アドレス計画を取り上げます。またトラフィックシェーピングやルーティングも取り上げます。
コースの概略
本コースでは以下の項目を取り上げます。
IPv6アドレスの再キャプチャ
アドレス計画

ISPインフラ
企業の顧客
ブロードバンドの顧客
データセンター

アドレス計画―トラフィックシェーピング&ルーティング
アドレス計画の例
コースの教材
テスト&認定
以下のリンクをクリックして、テストを開始します。
コースのテストを開始
IPv6の概要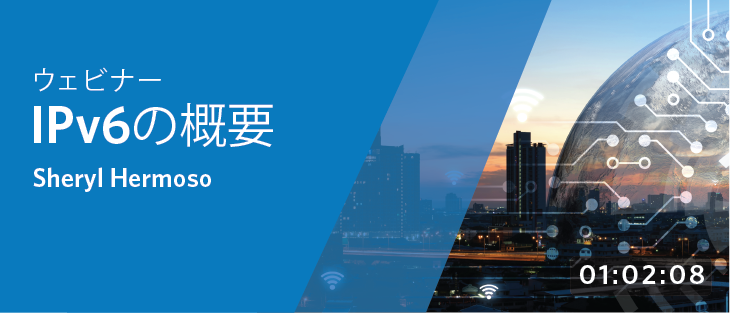 概要
コースの概要
本コースはIPv6プロトコルの概要を提供します。
コースの概略
本コースでは以下の項目を取り上げます。
IPv6とは
プロトコルの背景
IPv6プロトコルを導入する動機
新たな機能改善
IPv6拡張ヘッダ
プロトコルヘッダの比較
IPv6アドレス配布
コースの教材
Sheryl (Shane) Hermoso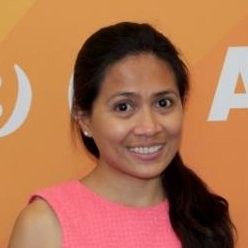 シェリルは、APNICに入る前はネットワークとシステムのアドミニストレータとして様々な任務に就いていました。テクニカルサポートアシスタントとしてキャリアをスタートしながら、フィリピン大学で学んでいました。シェリルはその後コンピュータエンジニアリングの学位を終え、同大学でネットワークエンジニアとして継続して働きました。そこで DILNETネットワークバックボーンと無線インフラを管理していました。