How to set up Router/OS 7 and ROV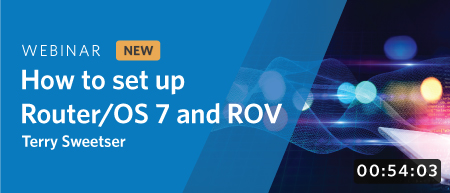 Overview
RPKI uptake can be hindered by vendor support or the ageing infrastructure of a service provider lacking support for the basic processes of ROV. In version six of Mikrotik's Router/OS there is no current support for RPKI. However in version seven, there is now full support for RPKI including scripted responses to ROV validation results.
In this course, we look at the new features available on Router/OS 7 that impact RPKI on the MIKROTIK platform. This includes new routing filter rule syntax and making a simple TCP connection to an RPKI server running Routinator. The demonstration uses a pair of CHR instances with a single BGP session exchange of valid and invalid ROAs.
Outline
This course will cover the following topics:
RPKI/ROA/ROV overview
Mikrotik Router/OS v7 what's new and different
Routinator/Router/OS v7 demo
Course Materials
Shaila Sharmin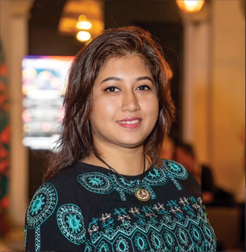 Shaila Sharmin has more than 10 years of working experience in ISP, Bank and WiMAX Network Architecture. She is a seasoned Operations Engineer and Management professional in the field of IP Core and System Security, and possesses extensive hands-on experience in Core and Enterprise Routing and Switching Technologies with major vendors. Shaila has in depth knowledge of cybersecurity and privacy principles, cyber threats types and vulnerabilities, security risks assessment and emerging technologies.
Shaila was educated in Bangladesh completing a Master's Degree in Computer Science with a Bachelor's Degree in Computer science and engineering. Furthermore, she has some vendor certifications (e.g. CISM, CCNP, NSE4 etc.) at her credit. Shaila actively speaks and volunteers at bdNOG, APNIC events.
Areas of Interests: SDN, IPv6, Routing and Switching, MPLS, BGP, Network and Information Security and Internetworking, Internet Governance and technical Policy.
Shaila shares his knowledge as a volunteer community trainer for APNIC.
Epeli Tagi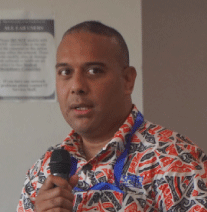 Over 15 years experience ranging from helpdesk to network/system engineering and also technical training roles working for regional organisations that span over 12 countries in the pacific. Currently working as an IT Network and Systems Engineer for SPREP based in Samoa/Fiji looking after network operations. Have keen interests include IP Routing, BGP, Linux and Open Source technologies.
Martin Pels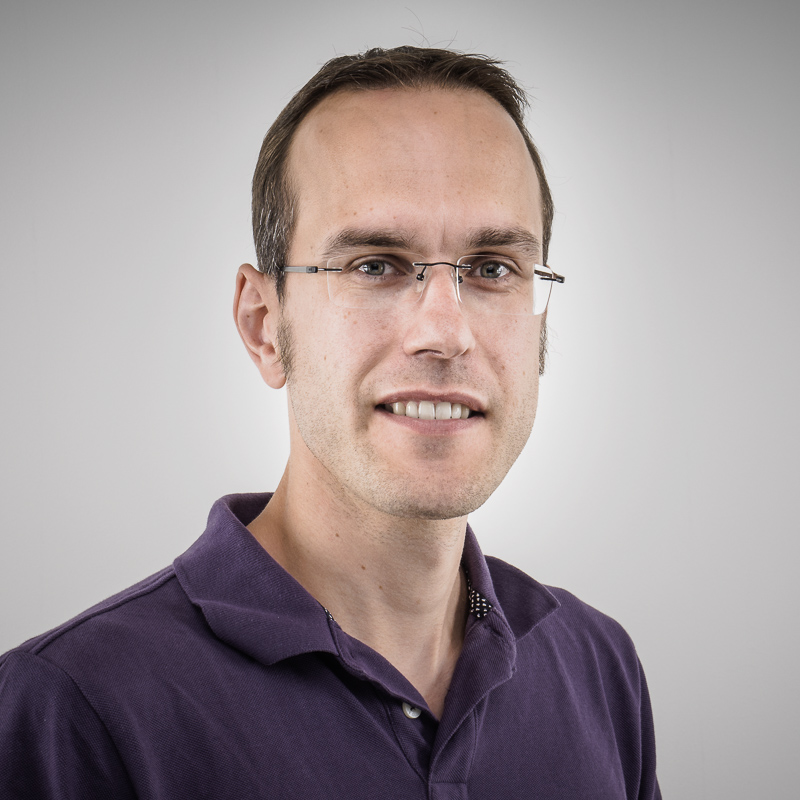 Martin is a Senior System Engineer at RIPE NCC. He is part of the team that operates the K-Root and RIPE NCC Authoritive DNS services, as well as the Routing Information Service (RIS). Martin is co-founder of NLNOG RING.
Dibya Khatiwada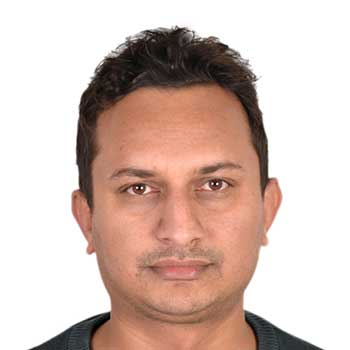 Dibya works as a peering coordinator at Packet Clearing House (PCH), responsible for interconnection of PCH's DNS Anycast network with networks around the world meeting at different Internet eXchange Points.
With over 10 years of experience in the field, Dibya has been an active contributor at local and regional events like npNOG, SANOG, APRICOT on a variety of topics such as Network Monitoring and Management, BGP routing and Internet of Things.
Dibya shares his knowledge as a retained community trainer for APNIC.
Lightning fast DDoS detection with FastNetMon Community. (Part 2)
Overview
In this webinar, Pavel will continue from his last session on the FastNetMon Community product with a focus on practical aspects of implementation. You will learn ways to export traffic telemetry information from real routers and how to configure FastNetMon for volumetric DDoS detection. You will also get a detailed overview of BGP integration options available in FastNetMon to stop attacks. We will establish a BGP session during the webinar.
Outline
This course will cover the following topics:
Export traffic telemetry information
Configuring FastNetMon for volumetric DDoS detection
Overview of BGP integrations
Course Materials
Pavel Odintsov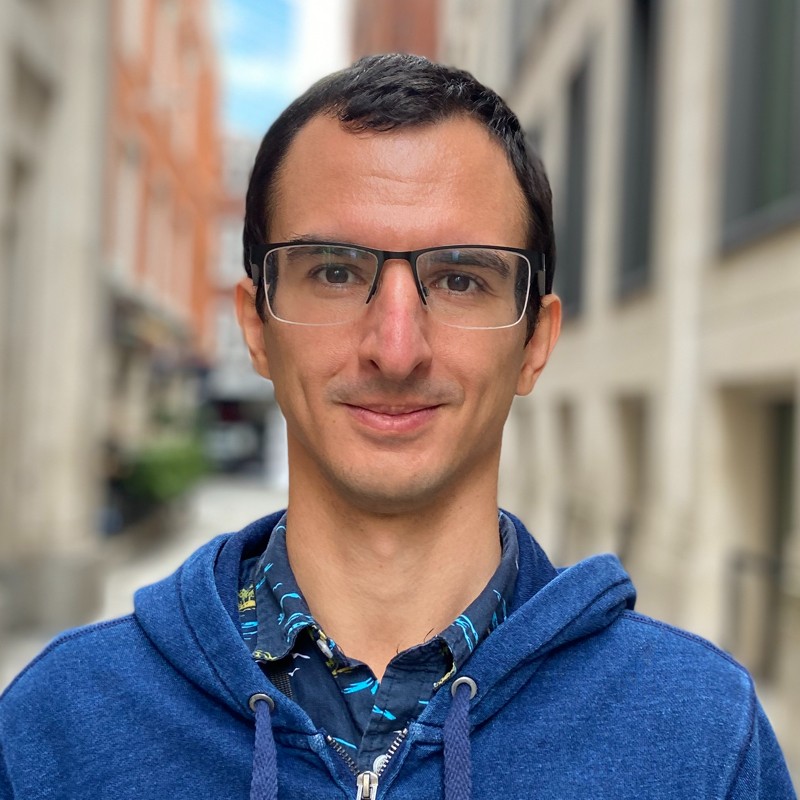 Pavel started his career as a software engineer in domain name and hosting industries. Throughout his career he worked very closely with networks and shortly network security became his passion. Pavel specializes in implementation and operation of different network telemetry protocols such as sFlow, Netflow, IPFIX. His all time favourite protocol is BGP.
Using RIPE Atlas for Network Diagnostics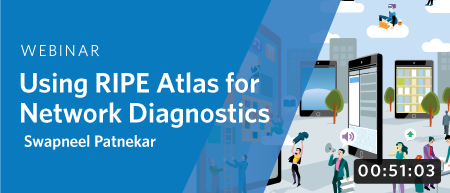 Overview
RIPE Atlas is a global, open, distributed Internet measurement platform, consisting of thousands of measurement devices(probes) that measure Internet connectivity in real time. In this webinar, we will introduce the RIPE Atlas project and demonstrate measurements such as traceroute, DNS etc which can provide valuable insight into a network and enable troubleshooting. We will explore running measurements from the Web UI and also from the CLI, and finally share details about how you can host a software probe in your network.
Outline
This course will cover the following topics:
What is the RIPE Atlas project and why does it matter
Getting started with RIPE Atlas measurements – traceroute, dns etc
Demo of measurements from Web UI and CLI
Host a RIPE Atlas Software probe
Course Materials
• Create an RIPE NCC Access account here: https://access.ripe.net/registration
• Login here: atlas.ripe.net
Slides: Using RIPE Atlas for Network Diagnostics
BGP Basics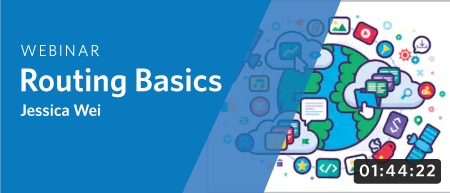 Overview
Course Overview
Routing protocol defines how messages are transferred from a host to a destination within the Internet.
This course will focus on Border Gateway Protocol (BGP), the protocol behind all inter-domain routing decisions on the Internet. The discussion will focus on the protocol features and attributes, and BGP configuration.
Course Outline
This course will cover the following topics:
What is BGP?
BGP Features
Path Vector Routing Protocol
BGP General Operation
BGP Terminology
Inserting Prefixes into BGP
Course Materials
Quiz & Certificate
Click the link below to go to the quiz.
Go to Course Quiz
Jessica Wei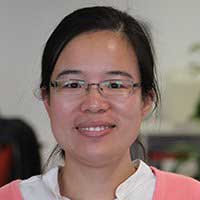 Jessica is a Senior Technical Trainer at APNIC, providing training on IPv6, routing, MPLS and network security in the Asia Pacific region, as well as working on the development of training materials.
Before joining APNIC, Jessica spent six years in Huawei, providing technical training to engineers and administrators from more than 15 nations.