Sonia Edward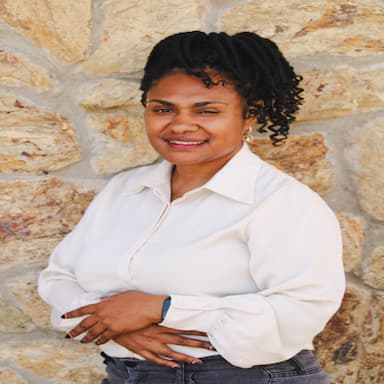 Sonia started as a Graduate IP Engineer with Telikom PNG and worked for 6 years on the customer access network.
Sonia has recently joined PNG DataCo, a Tier 2 ISP and the internet Gateway of Papua New Guinea as the core IP engineer. Her role involves core routing and switching of traffic.
Sonia shares her knowledge as a retained community trainer for APNIC.
Milan Adhikari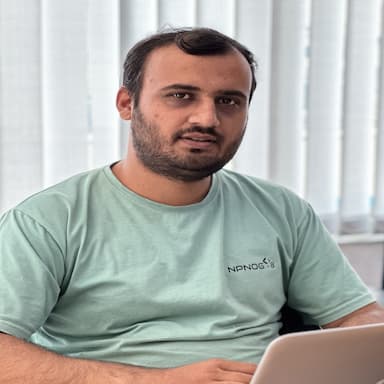 Milan Adhikari is a dedicated network engineer with almost nine years of experience at WorldLink Communications, Nepal. His current role revolves around the configuration and operations of Broadband Network Gateway (BNG) and AAA services. He possesses a robust skillset in networking technologies, including OSPF, ISIS, BGP, MPLS, and wireless networking. He has also been an active volunteer and workshop provider at npNOG since 2018, wherein he contributes to the growth and sharing of knowledge within the networking community.
Md Abdullah Al Naser
Naser is a professional IP network enthusiast with extensive experience working in large ISPs, telecoms, and enterprise network infrastructures. He specializes in planning and designing complex network solutions for both service providers and corporate networks, with expertise in advanced routing protocols such as OSPF, IS-IS, and BGP, as well as IPv6 and MPLS. Alongside his profession, Naser is also involved in technical writing and providing technical training within his capacity.
Rahul Makhija
Rahul Makhija is a seasoned IP network professional. He has been in the ISP industry since 2007. He is a BGP enthusiast and an IPv6 evangelist. Rahul is currently the CTO at Esto Group of Companies (AS135817). He actively participates in various community engagements. Rahul has been contributing to various program committees such as INNOG, SANOG and APNIC conferences. Over the years, he has mentored many network engineers, helping them gain new skill sets and adopt industry's best practices.
Rahul shares his knowledge and experience as a volunteer community trainer for APNIC.
Jethro Tambeana
Jethro worked as a Network Engineer for over 17 years. He began his carrier with the local ISP Telecom Vanuatu Ltd as Network Administrator and later joined OGCIO to work as Network Manager for the Vanuatu eGov Network. He also was part of the initial setup and operation of the local IXP, Vanuatu Internet Exchange, and still provides technical support to the IXP to this day. Jethro now works as a network consultant and shares his knowledge as a retained community trainer for APNIC.
Abu Sufian
Abu Sufian has over 13 years of experience as a network and system administrator. He has worked for major ISP/IIG companies in Bangladesh as well as in other countries.
He possesses extensive knowledge in network design and operations, network and system security, and VoIP technologies. He is passionate about open source monitoring systems and developing automation solutions on top of them.
His areas of expertise include Advanced Routing, Advanced IGP, MPLS, BGP, IPv6, Infrastructure Security, NMM, and Network Automation.
Furthermore, he actively participates as a speaker at BDNOG.
Abu Sufian shares his knowledge as a volunteer community trainer.
Md. Rafeeun Noby Babir
Md. Rafeeun Noby Babir is an accomplished professional in the field of Telecommunications and Information Technology. With an extensive experience in the network industry in Bangladesh, Babir has made significant contributions in Gateway Operations, specializing in International Internet Gateway (IIG), International Terrestrial Cable (ITC), National Internet Exchange (NIX) as well as Nationwide Internet Service Provider (ISP).
Babir's expertise extends towards Network Servers and Security along with Routing and Switching. He possesses in-depth knowledge of BGP core networks. Along with a degree in ECE from KUET, he also holds certifications from industry-leading organizations like Cisco (CCNP, Specialist), Juniper (JNCIA), Huawei (HCIA), Red Hat (RHCE, RHCSA) and demonstrates his commitment to professional excellence.
Babir shares his knowledge as a volunteer community trainer for APNIC.
Imtiaz Sajid
Imtiaz Sajid is a Network Analyst / Network Trainer. He has worked for Internet Service Providers (ISP) and managed service provider as Network Operation, Capacity Planning and Network Design Engineer to to provide L3/L4 support, managed services, design and capacity planning, testing, deployment and swap of IP network.
How to set up Router/OS 7 and ROV
Overview
RPKI uptake can be hindered by vendor support or the ageing infrastructure of a service provider lacking support for the basic processes of ROV. In version six of Mikrotik's Router/OS there is no current support for RPKI. However in version seven, there is now full support for RPKI including scripted responses to ROV validation results.
In this course, we look at the new features available on Router/OS 7 that impact RPKI on the MIKROTIK platform. This includes new routing filter rule syntax and making a simple TCP connection to an RPKI server running Routinator. The demonstration uses a pair of CHR instances with a single BGP session exchange of valid and invalid ROAs.
Outline
This course will cover the following topics:
RPKI/ROA/ROV overview
Mikrotik Router/OS v7 what's new and different
Routinator/Router/OS v7 demo
Course Materials
Shaila Sharmin
Shaila Sharmin has more than 10 years of working experience in ISP, Bank and WiMAX Network Architecture. She is a seasoned Operations Engineer and Management professional in the field of IP Core and System Security, and possesses extensive hands-on experience in Core and Enterprise Routing and Switching Technologies with major vendors. Shaila has in depth knowledge of cybersecurity and privacy principles, cyber threats types and vulnerabilities, security risks assessment and emerging technologies.
Shaila was educated in Bangladesh completing a Master's Degree in Computer Science with a Bachelor's Degree in Computer science and engineering. Furthermore, she has some vendor certifications (e.g. CISM, CCNP, NSE4 etc.) at her credit. Shaila actively speaks and volunteers at bdNOG, APNIC events.
Areas of Interests: SDN, IPv6, Routing and Switching, MPLS, BGP, Network and Information Security and Internetworking, Internet Governance and technical Policy.
Shaila shares his knowledge as a volunteer community trainer for APNIC.