Imtiaz Sajid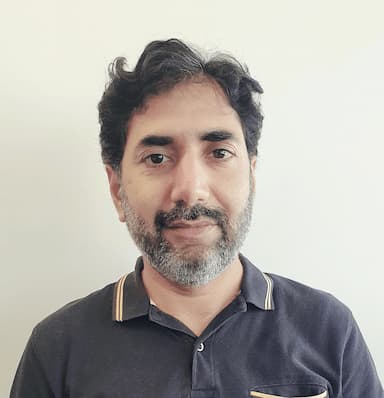 Imtiaz Sajid is a Network Analyst / Network Trainer. He has worked for Internet Service Providers (ISP) and managed service provider as Network Operation, Capacity Planning and Network Design Engineer to to provide L3/L4 support, managed services, design and capacity planning, testing, deployment and swap of IP network.
Gonchig Altansukh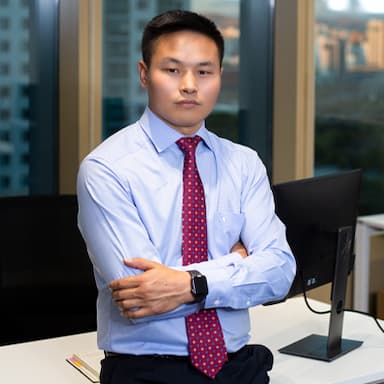 Gonchig has been working various roles in Mongolian ISP and Mobile operators for the last 12 years, including ISP core, edge, customer networks and system administration. His expertise includes virtualization, infrastructure design, routing & switching and multicast routing.
Gonchig shares his knowledge and experience as a volunteer community trainer for APNIC.
Shaqayeq (Shay) Saleh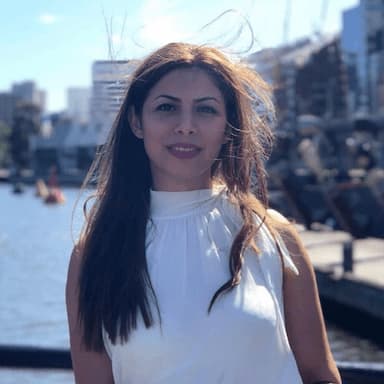 Shaqayeq (Shay) Saleh Senior Network Engineer (Datacenter and Virtualization) at Aussie Broadband. She is an energetic, dynamic, results-oriented and problem solver with over a decade proven experience in infrastructure design, network security, network administration and service provider network. Her industry exposure spans telecommunications, Internet registry and education providers. Shaqayeq holds certifications in network and security as well as a master's in information technology (Network Management).
Shaqayeq (Shay) Saleh shares her knowledge as a volunteer community trainer.
Subhashini Kadurugasyaya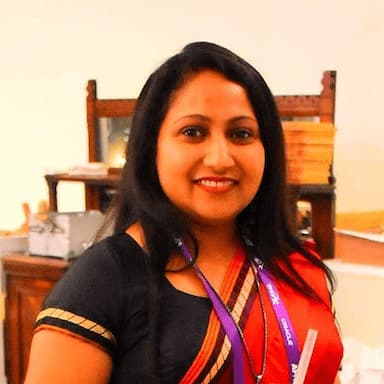 Subhashini has worked as an Engineer and Manager in Telecommunication and ICT fields since 2007 in different vendor and operator platforms. Her Experience includes Telco applications planning, maintenance and Solution delivery, Telco core network, ISP operation management and Security governance. She is a Volunteer trainer in LKNOG and a founding committee member of LKNOG, a former Fellow at APNIC 42 and 48 events and attended the first APNIC Hackathon. As a Voluntary speaker and organiser, she supports Women in ICT forums, APNIC NFH SEA and LKNOG events.
Technical Interest areas include Network and application Security, IPV6, DNS and DNSSEC.
Subhashini shares her knowledge as the retained community trainer in Sri Lanka for APNIC.
Nyamkhand Buluukhuu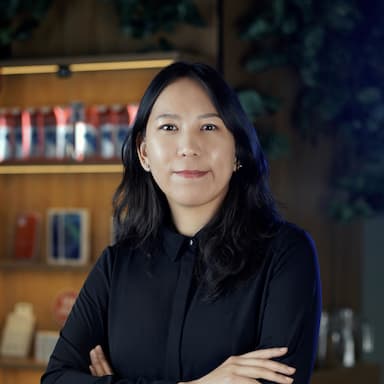 Nyamkhand graduated as a networking engineer but has been working as a system engineer for over 10 years. She is currently working as a senior system engineer at Mobinet ISP of Mongolia. Also has been a member of the MNNOG community since 2019.
Nyamkhand shares her knowledge as a volunteer community trainer. 
Affan Basalamah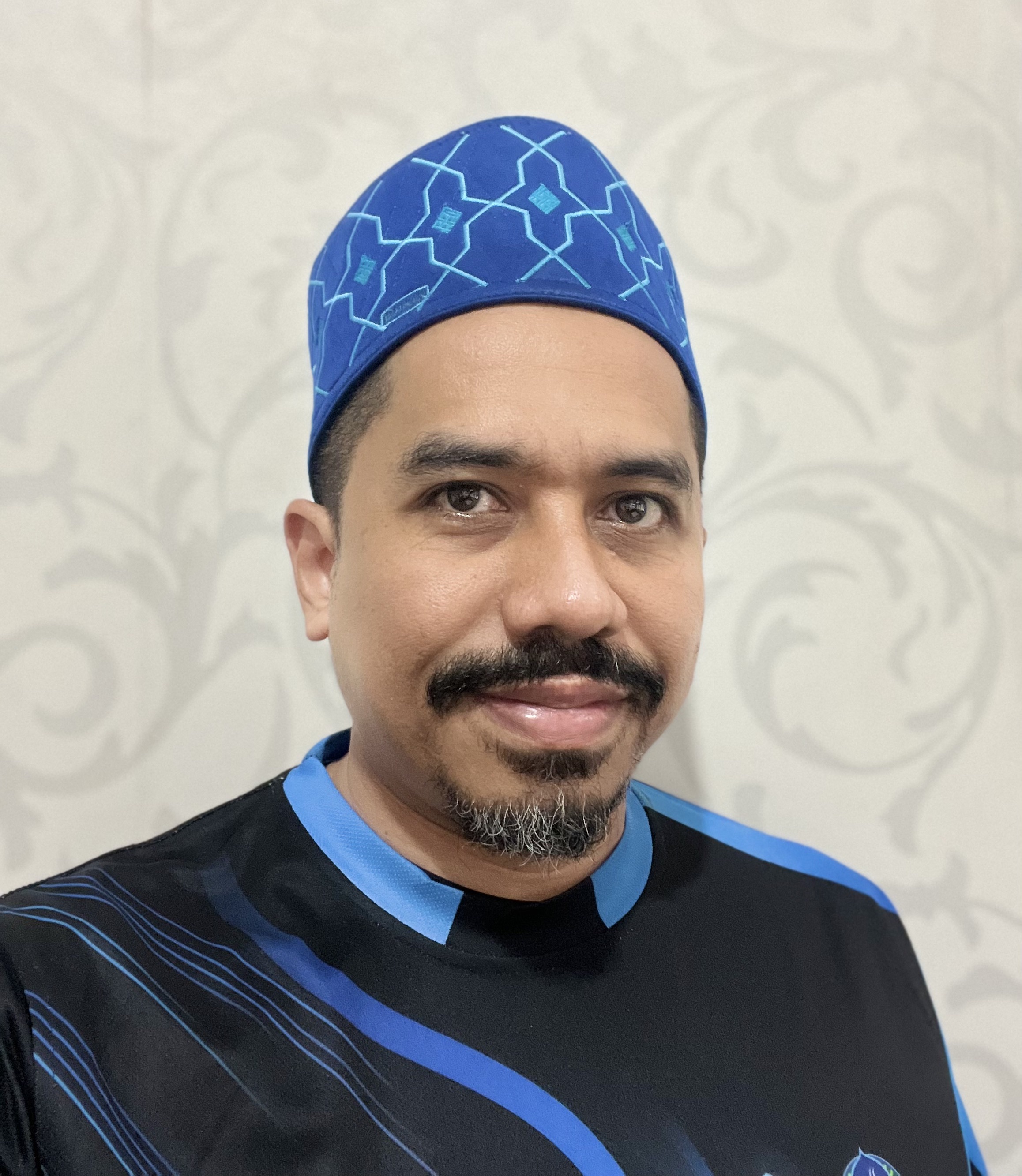 Affan Basalamah is an experienced IT Network & Telecom consultant with a diverse background in various corporations, including higher education institutions, Islamic multinational businesses, and the largest telecommunications operator in Indonesia. He received his degree from the Institut Teknologi Bandung, where he also served as an IT/network administrator and later as Head of IT Infrastructure for the IT Directorate for over 10 years. During this time, he was involved in the construction of Indonesia's first higher education network (INHERENT) and frequently spoke at IT conferences such as IDNOG and APAN.
Affan shares his knowledge as a volunteer community trainer.
Shaila Sharmin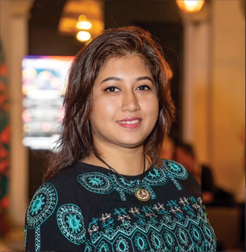 Shaila Sharmin has more than 10 years of working experience in ISP, Bank and WiMAX Network Architecture. She is a seasoned Operations Engineer and Management professional in the field of IP Core and System Security, and possesses extensive hands-on experience in Core and Enterprise Routing and Switching Technologies with major vendors. Shaila has in depth knowledge of cybersecurity and privacy principles, cyber threats types and vulnerabilities, security risks assessment and emerging technologies.
Shaila was educated in Bangladesh completing a Master's Degree in Computer Science with a Bachelor's Degree in Computer science and engineering. Furthermore, she has some vendor certifications (e.g. CISM, CCNP, NSE4 etc.) at her credit. Shaila actively speaks and volunteers at bdNOG, APNIC events.
Areas of Interests: SDN, IPv6, Routing and Switching, MPLS, BGP, Network and Information Security and Internetworking, Internet Governance and technical Policy.
Shaila shares his knowledge as a volunteer community trainer for APNIC.
Seo Boon Ng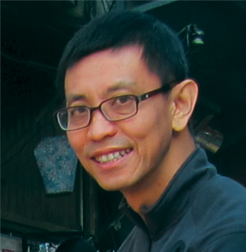 Seo Boon Ng is a technical leader at Cisco Systems Inc. He has over 20 years of experience in data networking industry and currently works for the Customer Experience Organization at Cisco Systems Inc. Seo's primary role is providing consulting services to large Telco customers and occasionally serves as the escalation engineer for complex networking issues. He is also an advocate of open source software and is an avid Linux user. Seo's skill set focuses on network automation and routing design and troubleshooting. He enjoys sharing and exchanging his knowledge with field engineers and takes a keen interest towards operational issues and improvement.
Seo Boon shares his knowledge as a volunteer community trainer for APNIC.
Epeli Tagi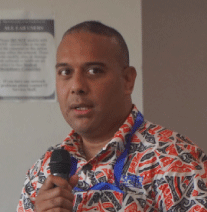 Over 15 years experience ranging from helpdesk to network/system engineering and also technical training roles working for regional organisations that span over 12 countries in the pacific. Currently working as an IT Network and Systems Engineer for SPREP based in Samoa/Fiji looking after network operations. Have keen interests include IP Routing, BGP, Linux and Open Source technologies.
Elly Tawhai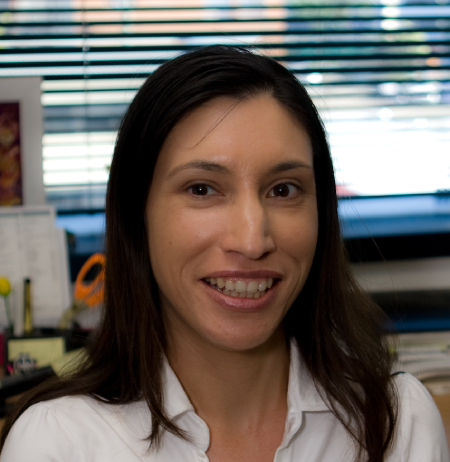 Elly Tawhai is a Senior Internet Resource Analyst for APNIC. She is responsible for working with resource holders to process resource allocation requests, which is the core operation of APNIC. As a senior internet resource analyst her role extends to evaluating and analysing network plans from members and the community and making appropriate decisions for the distribution of the Internet resources throughout the region.
Elly also acts as the Liaison Officer of APNIC to members and stakeholders in the Pacific region and an associate trainer supporting the APNIC training team.