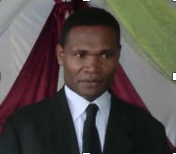 Jethro W Tambeana
Jethro W Tambeana
Jethro W Tambeana worked as a Network Engineer for Telecom Vanuatu Ltd for 6 years before joining the Vanuatu Office of the Government Chief Information Officer in the role of Network Manager. Jethro received a Bachelor's degree in Engineering Technology from Manukau Institute of Technology in New Zealand.
As a Network Engineer and Vanuatu native, Jethro has played a key role in the country's ICT developments, including the establishment of the Vanuatu Internet Exchange.
Jethro is a regular contributor to APNIC training activities and shares his knowledge as a volunteer community trainer.