Email based Attacks and Mitigation
Overview
Delivering attacks by emails has become the single most consistent way of compromising and organisation. In this webinar you will learn types of attacks that can be performed through email and their impacts, why they are now the most prevalent forms of attacks and an economical way to handle these attacks to protect your organisation and perhaps, share the IoC, to help protect your community.
Outline
This course will cover the following topics:
CERT/CSIRT and takedown request
Email campaigns
Types of attacks by email and their repercussions
Protections available
Attack at OSI layer 8 (people)
Email Awareness Programs
IR a suspicious Email with online tools
Handling IoCs
Materials
DNS Ecosystem Security
Overview
The Domain Name System (DNS) is a critical part of Internet infrastructure. This course will provide an overview of the DNS Ecosystem, various threats and abuses in the DNS and important practices in protecting the DNS. The course will also touch on DNS Security Extensions (DNSSEC)
Outline
This course will cover the following topics:
Overview of DNS Ecosystem
DNS threats and abuses
Securing DNS
Materials
Geoffroy Thonon
With more than 20 years in IT and 15 of them in IT security Geoff is now currently based in Australia, working for AusCERT, first as analyst and now as operations manager. This is now familiar position as an opportunity to create, from start, an economy-wide CERT in Macau S.A.R. had presented itself, before my stint at AusCERT, that started from zero and went on to positively contribute to the Asia-Pacific Region
Incident Response & Threat Sharing
Overview
In this course you will learn how open source tools can be used to analyze artifacts from security incidents. This course will also highlight the importance of sharing insights and information related to security incidents.
Outline
This course will cover the following topics:
Overview of the Threat Landscape
Implementing Cyber Security
Types of Security Incidents
Security Incident Response Services Framework
Policies, Tools and SLAs
Working with the Security Community
Sharing Threat Intelligence
Course Materials
Packet Analysis for Network Security
Overview
This webinar will introduce you to packet analysis, including exposing you to different tools such as squirt, sguil and wireshark, to dissect network packets, related to performing security incident response and investigations.
Outline
This webinar will cover the following topics:
Signature and session analysis
FOSS tools
Intrusion detection tools (e.g. Snort, Suricata)
Network monitoring
Security Onion
Security Onion Lab
Exercises on Squert and Sguil
Course Materials
Physical Information Security
Overview
Learn about the convergence of physical security and information security, while highlighting some of the vulnerabilities and countermeasures commonly found in office environments, including understanding of physical security vulnerabilities, and what to ask physical security vendors/installers.
Outline
This course will cover the following topics:
What is physical security?
Why is physical security important in an information world?

Case study: Australian Customs Service at Sydney International Airport
Case study: Minority Report (2002 Film)

The timeline of security controls
Common vulnerabilities and controls

Doors
Office environments
Server rooms
Safes
Outside the office and while travelling

Areas that require specialist advice

Fire and environmental protection
Locks

Next steps
Audience
System/network engineers
IT managers
Risk/security auditors
Physical security managers
Learning from Honeypots
Overview
Honeypots are resources that can be used to detect and learn about security attacks. This course will give a general overview of honeypots and show some use cases of how honeypots can be useful for organisations and security practitioners.
Outline
This course will cover the following topics:
What are Honeypots
Honeypots for detection and monitoring
Case studies and demos
Materials
Cybersecurity Awareness
Overview
This security awareness course is open-to-all from end-users to managers; and those who have the task of delivering security awareness training to their users. Learn about data security, 2FA, phishing, social engineering, viruses, malware; and much more!
Outline
This course will cover the following topics:
Data Security
Privacy
Phishing and Social Engineering
Viruses and Malware
Strong Passwords and 2FA
Staying Secure While in the Office
Staying Secure While out of the Office
Quiz & Certificate
Click the link below to go to the quiz.
DDoS Attack Prevention
Overview
Distributed Denial of Service (DDoS) attacks are a disruptive threat, both targeting and originating from your network. In this course, we will discuss the different types of DDoS attack and the strategies to prevent against DDoS attacks on your network.
Outline
This course will cover the following topics:
What is a DDoS?
How does DDoS work
DDoS threats and trends
Evolution of DDoS methods
Common DDoS methods
Quick primer on DNS and HTTP
Different types of DDoS
Planning and prevention
RPKI Deployment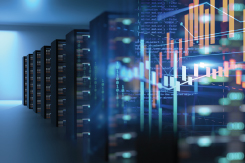 Overview
Webinar Overview
The webinar will focus on the different steps involved in deploying/implementing RPKI (from an operator's point of view) – how to sign resources (ROA creation) through the MyAPNIC Portal, how to verify/check the ROAs, how to deploy RPKI validators, how to configure a RTR session between BGP speaking routers and the validator, how to interpret the validation states of received routes, and how to act (drop or apply policies) the validation states on the routers.
Outline
This webinar will cover the following topics:
What is RPKI
Benefits of RPKI
RPKI Building Blocks
RPKI Profile
Trust Anchor (TA)
Issuing Party
Single Trust Anchor
Routing Origin Authorization (ROA)
Relying Party (RPKI Validator)
Origin Validation
Validation States
Policies Based on Validation
RPKI Caveats
Create (Publish) Your ROA
Check Your ROA
Deploy RPKI Validator
RIPE – Validator
Dragon Research – Validator
Routinator – Validator
Configuration (IOS)
Configuration (JunOS)