RPKI Deployment Status: 2022 in Review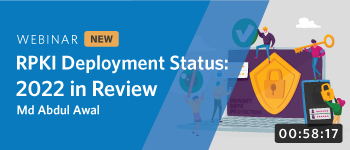 The course will look at the status of the RPKI deployment and ROA adoption in the Asia-Pacific region and the changes around it since last year. It will cover the RPKI framework in general and how it helps secure the global Internet routing infrastructure.
Course outline
This course will cover the following topics:
Overview of routing incidents and RPKI at-a-glance
Cover Global and APAC stats and BGP path validation
RPKI at APNIC
Course Materials
How to set up Router/OS 7 and ROV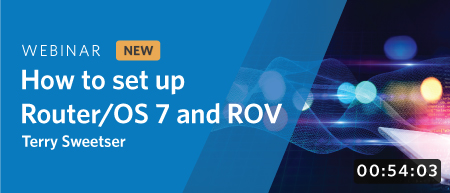 Overview
RPKI uptake can be hindered by vendor support or the ageing infrastructure of a service provider lacking support for the basic processes of ROV. In version six of Mikrotik's Router/OS there is no current support for RPKI. However in version seven, there is now full support for RPKI including scripted responses to ROV validation results.
In this course, we look at the new features available on Router/OS 7 that impact RPKI on the MIKROTIK platform. This includes new routing filter rule syntax and making a simple TCP connection to an RPKI server running Routinator. The demonstration uses a pair of CHR instances with a single BGP session exchange of valid and invalid ROAs.
Outline
This course will cover the following topics:
RPKI/ROA/ROV overview
Mikrotik Router/OS v7 what's new and different
Routinator/Router/OS v7 demo
Course Materials
Historical Resource Management and the Benefits of RPKI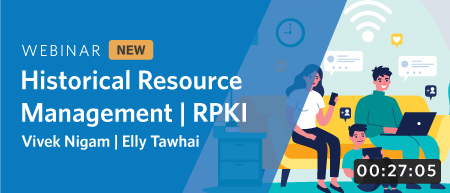 Overview
From 1 January 2023 Historical Resources in the APNIC region need to be managed under a Member or Non-Member account to continue to receive registry services from APNIC. This is a result APNIC Executive Council (EC) directive made on 22 February 2021 during APNIC 51.
One of the registry services that historical resource account holders will have access to is RPKI (Resource Public Key Infrastructure). This course will cover the improvements and benefits of RPKI, and the impact this will have on the network operations industry.

Course outline
Background on historical resources
Executive Council resolutions and it's impact on historical resource holders
What is RPKI?
RPKI improvements being made and how it benefits the network operations industry
Next steps historical resource holders need to take to continue to receive registry services
Q&A
Course Materials
Ulsbold Enkhtaivan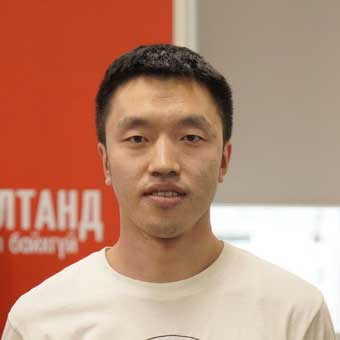 Ulsbold has 12 year experience in the ISP and Telecom industry, currently a senior network engineer at Mobicom corporation in Mongolia. He is responsible for IP Transit/Core, domestic MPLS and Enterprise network in Mobicom corporation. His expertise includes routing & switching, IPv6 dual stack, MPLS.
Ulsbold is Program committee member of mnNOG.
RPKI: 2021 in review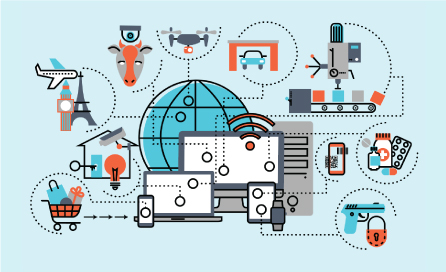 Overview
A retrospective look at RPKI.
What happened, what changed and what we learned throughout 2021 .
Outline
This course will cover the following topics:

– Quick overview of Incidents this year
– Quick overview of the framework
– RPKI By the numbers
– What have we learned this year
Amante Morales Alvaran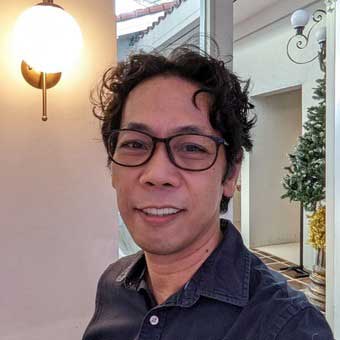 Amante has over 20 years of experience in the IT industry, holding various roles as Engineer, Trainer, Consultant, and Operations Management. Amante has PostGrad in Cyber and Data Management and is currently doing MBA in Cyber and Data Management.
Amante shares his knowledge as a voluntary Community Trainer for APNIC.
Huan Zhang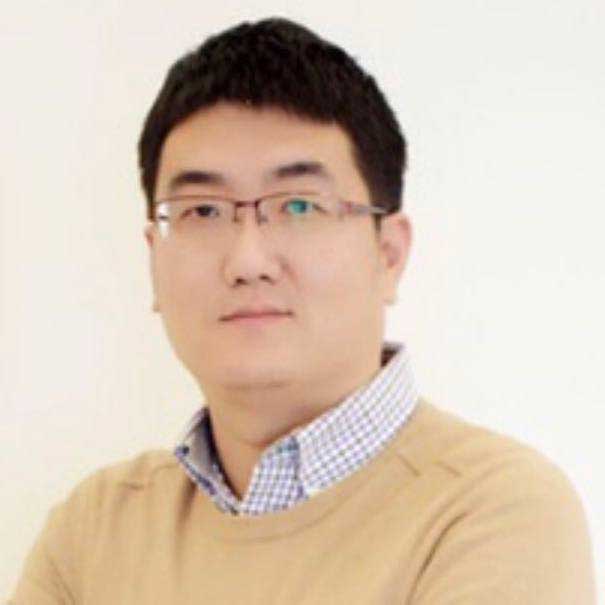 Zhang Huan is a Senior Engineer at the China Internet Network Information Centre (CNNIC). He has a master's degree in software engineering from the University of Chinese Academy of Sciences.
Zhang has worked in IT systems operation and maintenance for 20 years, mainly engaged in operation technology research and system engineering construction of the national domain name system.
He has extensive experience in system integration, data center construction and operation and maintenance.
Zhang shares his knowledge as a volunteer community trainer.
Hosted vs. Delegated RPKI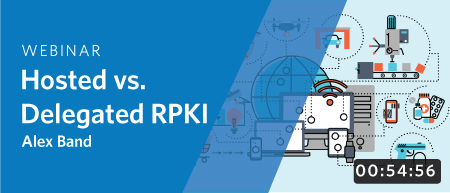 So you've decided that it's time to go beyond creating ROAs and you want to deploy RPKI on your network. In the course you will learn more about the differences between hosted RPKI and delegated RPKI and their use cases.
We will discuss different scenarios in which delegated RPKI could be useful, for example, large enterprises, NRENs and organisations that have gone through mergers and acquisitions. With delegated RPKI, you can run your own RPKI Certification Authority, manage your ROAs and publish them in your own repository. It also allows you to further delegate Certification Authorities.
Outline
This course will cover the following topics:
An overview of the differences between Hosted and Delegated RPKI;
Why Delegated RPKI might be a good option for your organisation;
An overview of the features available with Delegated RPKI;
Publishing ROAs with APNIC or publishing yourself;
System, uptime and failover requirements.
Course Materials
Demystifying AS0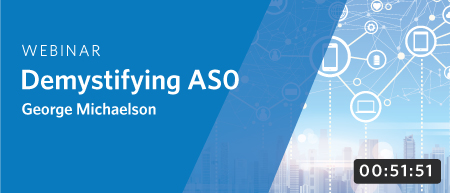 Overview
Global BGP routing defines Autonomous System (AS) Number 0 as "special" to mark prefixes as unroutable. Resource certification (RPKI) has taken this concept further, using AS0 to signal prefixes which should not be routed, unless another ROA exists with a different AS, for the prefix in question. This means that AS0 can be used to do two things:
Exclude as-yet undeployed resources from global BGP, by creating an AS0 ROA signed by APNIC for the prefixes still held in reserve
Confirm that specific resources are only to be used if an RPKI ROA exists, signed by the delegate.
In 2019, APNIC was requested to work on a system to deploy AS0 for all unassigned and unallocated resources under APNIC management as a policy proposal. Across 2019 and 2020 we deployed a standalone system to do this.
The course explores how AS0 works, how we deployed it, and how BGP speakers can interact with the APNIC AS0 ROA, and with their own use of AS0 for delegated resources.
Outline
This course covers the following topics:
What is AS0?
What is RPKI, and the "TAL" and ROAs? What is SLURM?
What is an AS0 ROA and how is it made?
What is the APNIC AS0 RPKI system, and the AS0 "TAL"?
How does the APNIC AS0 ROA relate to resources overall?
How does it differ from individual INR holders AS0 ROA?
How do I use a ROA? How do I use the AS0 ROA from APNIC
What about the other RIR, or NIR?
What does the future hold for RPKI and AS0?
Course Materials
George Michaelson
George is the Product Manager at APNIC For Information products (REX, DASH and NetOX). He is a computer scientist originally from the UK, with 40 years experience in networking and IT management. He participates in IETF standardization, and attends RIR and NOG meetings.