Single Sign On (SSO) for Remote Workforce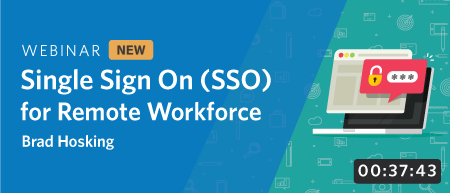 Overview
With more organisations workforces becoming remote, ensuring that your workers are secure from anywhere should be at the forefront of any organisations mindset. This course will cover APNIC's learnings of why we chose a single sign on solution for the organisation, covering the issues and triumphs we saw, as well as we see this solution growing to assist APNIC staff as they work from multiple locations securely.
Outline
This course will cover the following topics:
The corporate network
Passwords
Home office, working remotely
Why zero trust should be considered
Course Materials
WiFi Security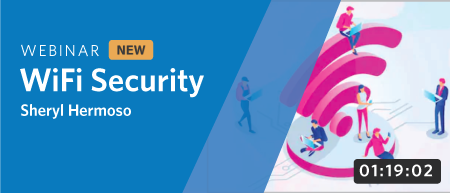 Overview
Wireless networks are common for enterprise offices and homes as they offer seamless connectivity without sacrificing mobility. As we rely more on Wi-Fi, the convenience that it brings also comes with heightened security risks. This course will introduce the technical concept of Wi-Fi and WLAN technology and examine its threat landscape, potential vulnerabilities and wireless exploits. The webinar then discusses wireless security standards, and outline some security practices and mitigation techniques.
Outline
This course will cover the following topics:
Brief intro to 802.11 protocols
Security concerns and exploits
Wireless security standards
Wi-Fi security tips and practices
Slides
Dave Phelan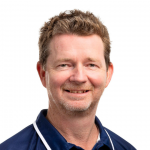 Dave comes to APNIC having worked in the Australian ISP and MSP community for the last 20 years in roles as diverse as carrier transmission networks, to System Administration, to core, edge and customer networks. Having built a corporate ISP network from the ground up, he comes with an understanding of traps and pitfalls that most networks have, and do experience.
Areas of Interest:
BGP, IPv6, RPKI/ROA, Transmission Networks, Virtualisation, IP Telephony, Network Security, Automation.
Champika Wijayatunga
Champika is the Technical Engagement Manager for the Asia Pacific region at Internet Corporation for Assigned Names and Numbers (ICANN). Prior to ICANN, Champika held managerial, specialist and liaison roles at the Asia Pacific Network Information Centre (APNIC), the Regional Internet Registry for the Asia Pacific. He started his career with IBM Corporation as a Technical Specialist and later worked in IT industry, academia, research, and training environments. He also serves in various technical community groups and committees.
Packet Analysis for Network Security
Overview
This webinar will introduce you to packet analysis, including exposing you to different tools such as squirt, sguil and wireshark, to dissect network packets, related to performing security incident response and investigations.
Outline
This webinar will cover the following topics:
Signature and session analysis
FOSS tools
Intrusion detection tools (e.g. Snort, Suricata)
Network monitoring
Security Onion
Security Onion Lab
Exercises on Squert and Sguil
Course Materials
RPKI Deployment
Overview
Release date: 5 May 2020
The course focuses on the different steps involved in deploying/implementing RPKI (from an operator's point of view) – how to sign resources (ROA creation) through the MyAPNIC Portal, how to verify/check the ROAs, how to deploy RPKI validators, how to configure a RTR session between BGP speaking routers and the validator, how to interpret the validation states of received routes, and how to act (drop or apply policies) the validation states on the routers.
Course Outline
This course will cover the following topics:
What is RPKI
Benefits of RPKI
RPKI Building Blocks
RPKI Profile
Trust Anchor (TA)
Issuing Party
Single Trust Anchor
Routing Origin Authorization (ROA)
Relying Party (RPKI Validator)
Origin Validation
Validation States
Policies Based on Validation
RPKI Caveats
Create (Publish) Your ROA
Check Your ROA
Deploy RPKI Validator
RIPE – Validator
Dragon Research – Validator
Routinator – Validator
Configuration (IOS)
Configuration (JunOS)

Course Material
To access slides and guides click here.
Quiz & Certificate
Click the link below to go to the Quiz.
Go to Course Quiz
DNSSEC
Overview
Course Overview
The DNS (or the Domain Name System) is a distributed, hierarchical system for mapping domain names to IP addresses. As it plays a critical role in the functioning of the Internet infrastructure, the DNS is often the target of malicious activities.
This course will outline the DNS Security Extensions (DNSSEC) protocol that protects against data spoofing.
Course Outline
This course will cover the following topics:
DNS Vulnerabilities
What is DNSSEC?
How DNSSEC Works
RRs and RRsets
DNSKEY
RRSIG
NSEC Record
NSEC RDATA
Chain of Trust
Types of Keys & Generating Key Pairs
Setting up a Secure Zone
Course Materials
Network Security Fundamentals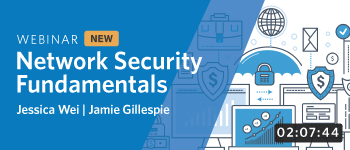 Overview
Course Overview
Network security is a critical part in protecting an organisation's data, assets and resources. This introductory webinar course will focus on the fundamental aspects of security. It will discuss key concepts, protocols and the policies involved in establishing a secure network.
This course will further examine network device and infrastructure security in different layers, as well as take a closer look at common network attacks with tools and tips to combat/mitigate them.
Course Outline
This course will cover the following topics:
Information Security Landscape
Definitions in Information Security
CSIRT/CERT Introduction
Infrastructure Security
Cryptography
VPN and IPsec
DoS and DDoS
Course Materials
Quiz & Certificate
Click the link below to go to the quiz.
Go to Course Quiz
IPSec VPN Design
Overview
Course Overview
IP Security (IPSec) provides the security in the IP layer. It is a fundamental technology used in establishing VPN connections due to the security enhancements it provides, namely confidentiality, authentication and integrity.
This course looks into the details of the IPSec architecture. It will discuss the different IPSec modes, components (AH, ESP, and IKE), and their function. By the end of the class participants will be capable of configuring IPSec, with steps detailed in the lesson.
Course Outline
Virtual Private Networks
What is IPSec?
Benefits of IPSec?
Tunnel and Transport Mode
IPSec Architecture and Components
Setting up an IPSec VPN Tunnel
Course Materials
Adli Wahid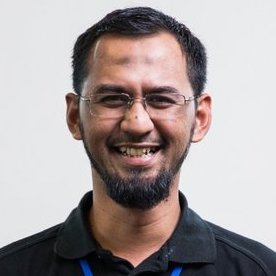 Adli joined APNIC in February 2014, bringing with him extensive experience and technical leadership in cyber security. He is APNIC's security evangelist, spearheading security outreach, engagement, and collaboration with the regional community. Adli was elected in 2015 as a member of the FIRST.org Board of Directors.