Lightning fast DDoS detection with FastNetMon Community. Practical implementation (Part 2)
Overview
In this webinar, Pavel will continue from his last session on the FastNetMon Community product with a focus on practical aspects of implementation. You will learn ways to export traffic telemetry information from real routers and how to configure FastNetMon for volumetric DDoS detection. You will also get a detailed overview of BGP integration options available in FastNetMon to stop attacks. We will establish a BGP session during the webinar. 
Outline
This course will cover the following topics:
Export traffic telemetry information
Configuring FastNetMon for volumetric DDoS detection
Overview of BGP integrations
Pavel Odintsov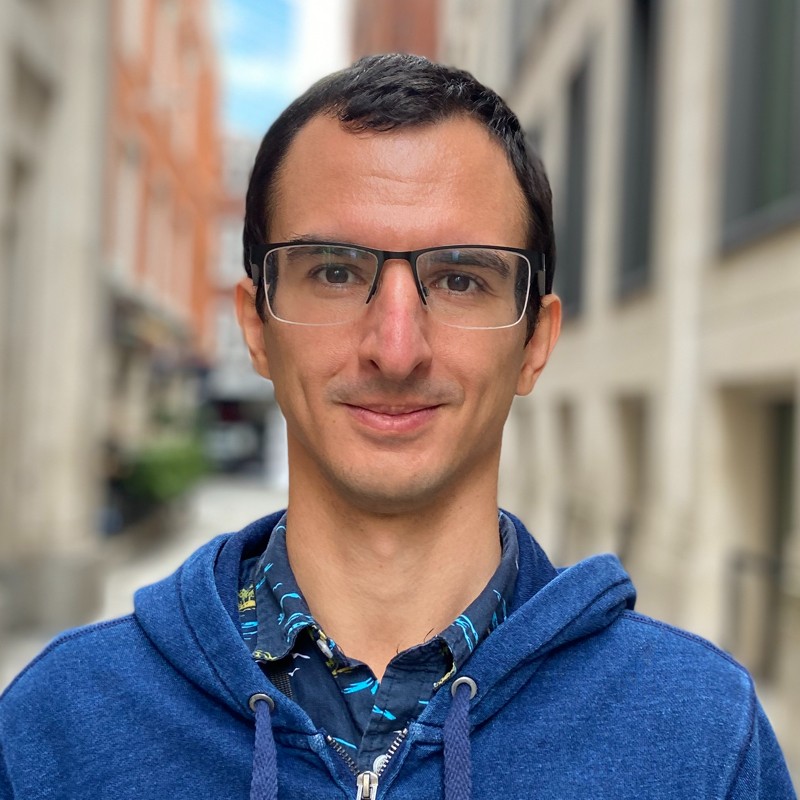 Pavel started his career as a software engineer in domain name and hosting industries. Throughout his career he worked very closely with networks and shortly network security became his passion. Pavel specializes in implementation and operation of different network telemetry protocols such as sFlow, Netflow, IPFIX. His all time favourite protocol is BGP.
Lightning fast DDoS detection with FastNetMon Community (Part 1)
Overview
In this webinar, Pavel will talk about the FastNetMon Community product and its key capabilities. He will cover all options to export network traffic information for efficient DDoS detection.
FastNetMon offers native support for the BGP protocol using multiple available options. To visualize traffic, FastNetMon uses InfluxDB and Grafana. Pavel will discuss the best options to use with FastNetMon.
Outline
This course will cover the following topics:
FastNetMon Community product
Network traffic information for efficient DDoS detection
Visualize traffic FastNetMon uses InfluxDB and Grafana
Network Security for IoT & IIoT Environments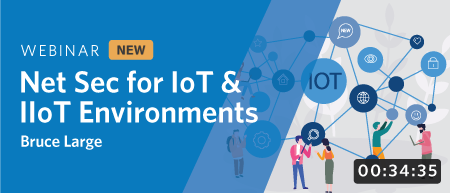 Overview
In this course, Bruce will discuss cyber security references, standards and architectures regarding the network security of the Internet of Things (IoT) and the Industrial Internet of Things (IIoT). Given the constraints of things, security often relies on the underlying security of the transport network, but this can be challenging with different network deployment models and different architectural approaches. This course will share ideas and suggestions for network operators to consider when securing networks that support things.
Outline
This course will cover the following topics:
Overview of Internet of things (IoT) & Industrial internet of things (IIoT) Architectures
Overview of Security Standards and References for Internet of things (IoT) Network Security
Different Network Deployment Models and security requirements
Course Materials
Bruce Large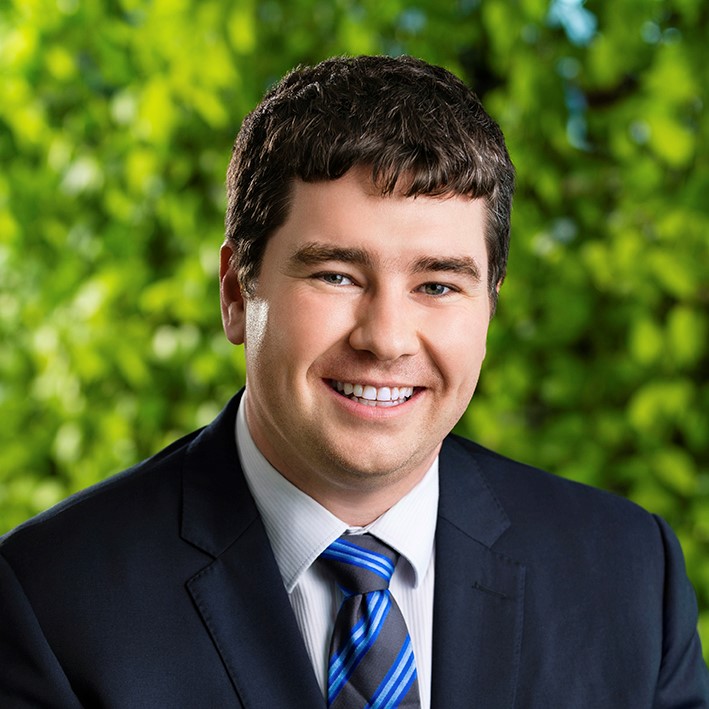 Bruce is the Principal Operational Technology (OT) Cyber Security Architect at CyberCX and he has 14 years of experience working with IT and OT in network and system engineering roles. Bruce has worked in Electricity Generation, Railway, Aviation, Emergency Services and Consulting industries. ​
Bruce is a Foundation Chartered SABSA Architect (SCF), holds the GIAC Response and Industrial Defense (GRID) certificate and has attended Industrial Control Systems (ICS) Cyber Security training at QUT. He also graduated with a Bachelor of Engineering (Telecommunications) First Class Honours and a Master of Business (Applied Finance) with Distinction from QUT. ​
Single Sign On (SSO) for Remote Workforce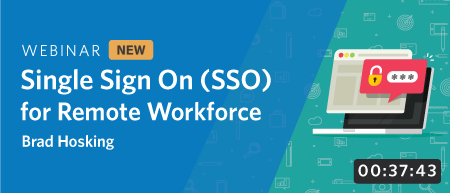 Overview
With more organisations workforces becoming remote, ensuring that your workers are secure from anywhere should be at the forefront of any organisations mindset. This course will cover APNIC's learnings of why we chose a single sign on solution for the organisation, covering the issues and triumphs we saw, as well as we see this solution growing to assist APNIC staff as they work from multiple locations securely.
Outline
This course will cover the following topics:
The corporate network
Passwords
Home office, working remotely
Why zero trust should be considered
Course Materials
WiFi Security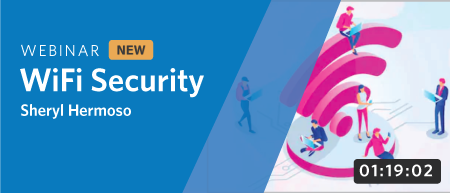 Overview
Wireless networks are common for enterprise offices and homes as they offer seamless connectivity without sacrificing mobility. As we rely more on Wi-Fi, the convenience that it brings also comes with heightened security risks. This course will introduce the technical concept of Wi-Fi and WLAN technology and examine its threat landscape, potential vulnerabilities and wireless exploits. The webinar then discusses wireless security standards, and outline some security practices and mitigation techniques.
Outline
This course will cover the following topics:
Brief intro to 802.11 protocols
Security concerns and exploits
Wireless security standards
Wi-Fi security tips and practices
Slides
Dave Phelan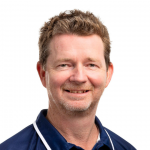 Dave comes to APNIC having worked in the Australian ISP and MSP community for the last 20 years in roles as diverse as carrier transmission networks, to System Administration, to core, edge and customer networks. Having built a corporate ISP network from the ground up, he comes with an understanding of traps and pitfalls that most networks have, and do experience.
Areas of Interest:
BGP, IPv6, RPKI/ROA, Transmission Networks, Virtualisation, IP Telephony, Network Security, Automation.
Champika Wijayatunga
Champika is the Technical Engagement Manager for the Asia Pacific region at Internet Corporation for Assigned Names and Numbers (ICANN). Prior to ICANN, Champika held managerial, specialist and liaison roles at the Asia Pacific Network Information Centre (APNIC), the Regional Internet Registry for the Asia Pacific. He started his career with IBM Corporation as a Technical Specialist and later worked in IT industry, academia, research, and training environments. He also serves in various technical community groups and committees.
Packet Analysis for Network Security
Overview
This webinar will introduce you to packet analysis, including exposing you to different tools such as squirt, sguil and wireshark, to dissect network packets, related to performing security incident response and investigations.
Outline
This webinar will cover the following topics:
Signature and session analysis
FOSS tools
Intrusion detection tools (e.g. Snort, Suricata)
Network monitoring
Security Onion
Security Onion Lab
Exercises on Squert and Sguil
Course Materials