Shaila Sharmin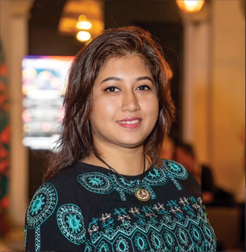 Shaila Sharmin has more than 10 years of working experience in ISP, Bank and WiMAX Network Architecture. She is a seasoned Operations Engineer and Management professional in the field of IP Core and System Security, and possesses extensive hands-on experience in Core and Enterprise Routing and Switching Technologies with major vendors. Shaila has in depth knowledge of cybersecurity and privacy principles, cyber threats types and vulnerabilities, security risks assessment and emerging technologies.
Shaila was educated in Bangladesh completing a Master's Degree in Computer Science with a Bachelor's Degree in Computer science and engineering. Furthermore, she has some vendor certifications (e.g. CISM, CCNP, NSE4 etc.) at her credit. Shaila actively speaks and volunteers at bdNOG, APNIC events.
Areas of Interests: SDN, IPv6, Routing and Switching, MPLS, BGP, Network and Information Security and Internetworking, Internet Governance and technical Policy.
Shaila shares his knowledge as a volunteer community trainer for APNIC.
So, You want to build a Data Centre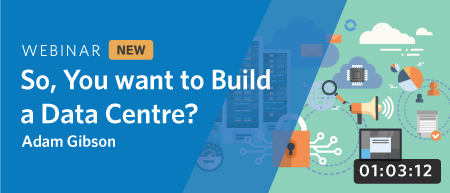 Should I COLO with a partner, should I build a DC, from 1 rack to 1000 racks. A Data Centre can mean different things to different people. Whether you are looking to migrate equipment, or build your own, understanding the concepts of a Data Centre is vital. Data Centres are the new norm, with data being leveraged from these buildings to support our everyday lives. Being a 3% of energy world-wide, the core part of the technology stack is driving new options for innovation and technology growth.
Course Outline
In this course, learners should be able to
4 basic areas to look at

Power
Network
Location
Risks

Design parameters
Expected Life
Demand and Request
Course Materials