Using US$0 Cloud Infrastructure for Your Business Survival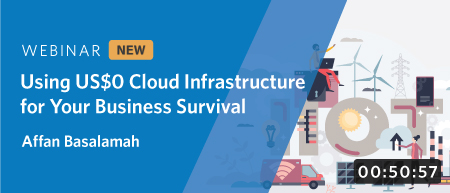 In this course, I will share about free cloud infrastructure that you can leverage this technology during this difficult time for business, for only (almost) US $0. Demonstrate IT resources such as computer VM, storage, networking, and security that can be consumed by anyone: networkers & system admin who would like to build small IT infrastructure for experiment & development, IT startup founder and CEO/CTO who would like to validate application & technology ideas, and IT small business owner who still want to leverage cloud technology even when business becomes difficult. Especially when the cost of IT expenses such as cloud subscriptions has increased, I hope these solutions can benefit those who view this course.
Outline
This course will cover the following topics:
Our world is on the brink of recession after the pandemic, business will be quite difficult.
We can leverage free IT services available that cost you (almost) US $0, including cloud infrastructure.
Most of the cloud infra only offer you free time-limited trial, I will show you one of the resources that get you always-free services. 
Free cloud infrastructure available in resources. (compute VM, storage, network, security)
Scenarios you can use to leverage these free cloud infrastructure to make your business running afloat.
Course Material
So, You want to build a Data Centre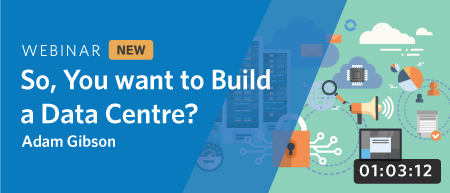 Should I COLO with a partner, should I build a DC, from 1 rack to 1000 racks. A Data Centre can mean different things to different people. Whether you are looking to migrate equipment, or build your own, understanding the concepts of a Data Centre is vital. Data Centres are the new norm, with data being leveraged from these buildings to support our everyday lives. Being a 3% of energy world-wide, the core part of the technology stack is driving new options for innovation and technology growth.
Course Outline
In this course, learners should be able to
4 basic areas to look at

Power
Network
Location
Risks

Design parameters
Expected Life
Demand and Request
Course Materials
Adam Gibson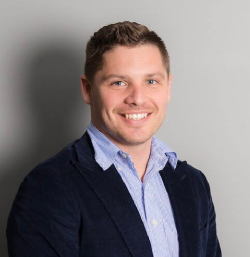 Adam Gibson is a Chief Operations and Technical officer for data centres, with experience in top tiered data centres within Australia. With a broad knowledge of the critical systems. Complimenting this is varied experience in systems engineering and network design. Adam's skill set has proven to be an influential and advisory board approved rated.