Using US$0 Cloud Infrastructure for Your Business Survival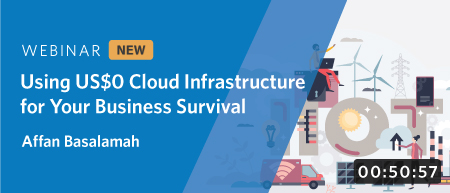 This course will cover free cloud infrastructure that can be leveraged for businesses, for only (almost) US $0. Demonstrate IT resources such as computer VM, storage, networking, and security that can be consumed by anyone: networkers & system admin who would like to build small IT infrastructure for experiment & development, IT startup founder and CEO/CTO who would like to validate application & technology ideas, and IT small business owners who still want to leverage cloud technology even when their business becomes difficult. Especially when the cost of IT expenses such as cloud subscriptions has increased.
Outline
This course will cover the following topics:
Our world is on the brink of recession after the pandemic, business will be quite difficult.
How to leverage free IT services available that cost (almost) US $0, including cloud infrastructure.
Most of the cloud infra only offer you free time-limited trial, this course will share one of the resources that get you always-free services.
Free cloud infrastructure available in resources. (compute VM, storage, network, security)
Scenarios you can use to leverage these free cloud infrastructure to keep your business running afloat.
Course Material
Azhar Khuwaja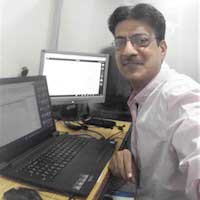 Azhar has over 20 years experience as an IT / Telecom Trainer. His areas of expertise are Network Security, Software-Defined Networking, ITIL, Optical Transmission (SDH/DWDM) and Access Networks (GPON-FTTX). He also designs & develops courseware, lab manuals and blogs for international training organizations.
Azhar has delivered trainings in over 30 countries. He has served as Senior Technical Trainer at ZTE Corp. China, Networking Instructor at Xintra College Ottawa, Technical Trainer at TELOS in Vancouver and Online Instructor at QuickStart. His industry roles include working as ATM / IP Network Support Specialist at Siemens Canada, NOC Support at Bell Canada, & Field Applications Engineer at Nu Horizons USA.
Azhar has obtained a Master of Engineering in Telecommunication from Australia. He has taught at MAJ University, SZABIST, KIET, Mehran University and Xintra College. He has acquired certifications from CompTIA, Alcatel, Microsoft, EC-Council, AXELOS, MEF, Cisco, & Algonquin College.
Azhar shares his knowledge and experience as a volunteer community trainer for APNIC.