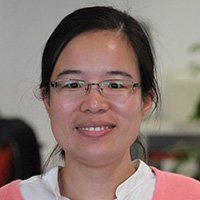 Jessica Wei
Jessica Wei
After graduating from China's Huazhong University of Science and Technology in 2007 with a degree in electronics engineering, Bei (whose nickname is Jessica) joined Huawei as a network training officer.
Over the next six years, she provided Huawei technical training on LAN/WAN systems, broadband access, IP core and IP mobile backhaul networks as well as working on technical training course design and the development of IP training materials. At the Huawei training center in China she provided technical training to engineers and administrators from more than 15 nations including Vietnam, Papua New Guinea, Thailand, Pakistan and Bangladesh.
She has also travelled to Bangladesh, Venezuela, Colombia, Egypt, Malaysia, Australia, Thailand, Indonesia and Singapore to provide training.