Internet Transit, Peering and the Variants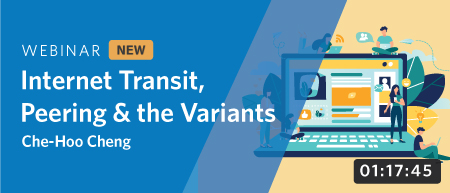 Overview
Fundamentals of Internet transit, peering and IXPs (Internet exchange points) as well as different variants. Various scenarios including connecting to transit providers and IXPs will be covered, along with pros and cons. It will be a high level talk without going too deep into technical details, hence suitable for technical/product/business managers in addition to Internet/network/system engineers in the industry.
Outline
This course will cover the following topics:
Internet Transit, Peering and IXPs
The Variants
Various Scenarios of Connecting to Internet
Tips of Acquiring Different Options
Course Materials
Automating and Securing Route Servers with IXP Manager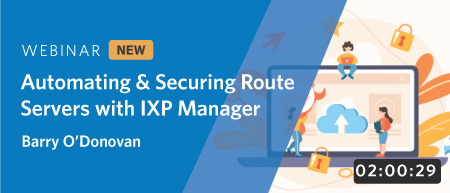 Overview
IXP Manager is the most trusted IXP platform worldwide, powering almost 200 exchanges today. It's also free and open source. Route servers are essential IXP infrastructure and one of IXP Manager's central features is the generation of a MANRS-compliant configuration, supporting both IRRDB and RPKI filtering and a built in looking glass. In this course, we will look at deploying a route server using IXP Manager supporting all the features mentioned.
Outline
This course will cover the following topics:
How to add basic data objects (facilities, racks, switches, IP addresses);
How to add members and member interfaces for use with the route server;
How to add a route server within IXP Manager and an explanation of the various options;
Installation of Bird, an RPKI validator and managing IRRDB entries;
Use of IXP Manager's configuration to export a route server configuration and how to use that with Bird.
Course Materials
Barry O'Donovan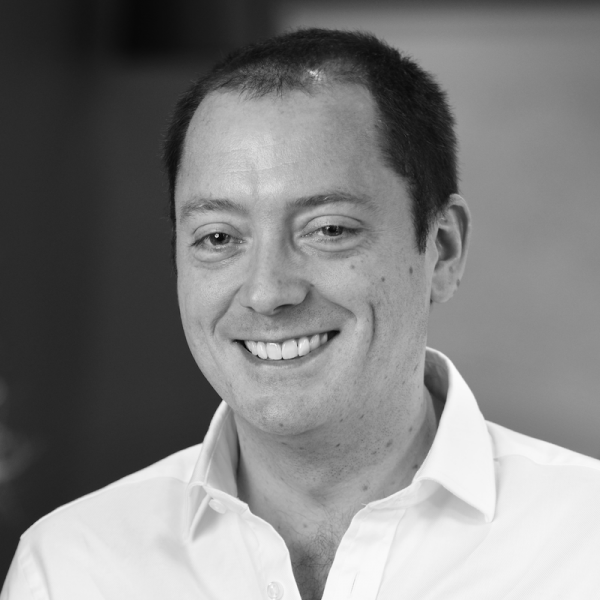 As an internet infrastructure specialist, Barry has extensive experience designing, building and managing critical network and server infrastructure for small service providers to large scale national ISPs.
Barry began providing services to INEX, the IXP for the island of Ireland, in 2008 where he is part of the management team and the operations team.
Barry is also the project manager and lead developer of IXP Manager – a full stack management system for IXPs which includes an administration and customer portal; provides end-to-end provisioning; and both teaches and implements best practice. He is also heavily involved with Euro-IX, creating software and best practices for IXPs.
চে-হু চেং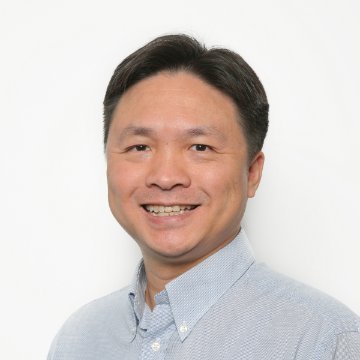 চে-হু ২০১৭ সালের এপ্রিলে APNIC-এ যোগদান করেছিলেন। APNIC এ তার বর্তমান দায়িত্বগুলির মধ্যে রয়েছে প্রশিক্ষণ, প্রযুক্তিগত সহায়তা, সুরক্ষা আউটরিচ, অবকাঠামো পরিসেবা এবং প্রযুক্তিগত কমিউনিটি সমর্থন।
APNIC-এর আগে চে-হু হংকং ইন্টারনেট এক্সচেঞ্জের (HKIX) এবং হংকংয়ের চীনা বিশ্ববিদ্যালয়ের (CUHK) তথ্য-প্রযুক্তি অবকাঠামোর দায়িত্বে ছিলেন। তিনি ত্রিশ বছরেরও বেশি সময় ধরে ইন্টারনেট এবং তথ্যপ্রযুক্তি অবকাঠামো সম্পর্কে অভিজ্ঞতা সঞ্চয় করেছেন APNIC এক্সিকিউটিভ কাউন্সিল, ASIA TLD (উচ্চ পর্যায়ের ডোমেইন) এপ্লিকেশন, .ASIA বোর্ড, Level 3 Asia, FLAG Telecom Asia, APIX, .HK, হংকং একাডেমিক এবং রিসার্স নেটওয়ার্ক (HARNET), HKISPA, ISOC-HK, HKNOG, APRICOT-APAN ২০১১ হংকংয়ে এবং APAN 42 হংকংয়ে সেবা দানের মাধ্যমে।
IXP সমূহ পরিচলনার মডেল
পর্যালোচনা
এই কোর্সে পিয়ারিং এর উদ্দেশ্য এবং ইন্টারনেট এক্সচেঞ্জ পয়েন্ট বা IXP সমূহের সুবিধাবলী এবং IXP নেটওয়ার্ক ডিজাইন এবং পরিচালনার পাশাপাশি IXP এর জন্য পরিচালনা/ব্যবসা/নিয়ন্ত্রণ মডেল বিষয়ক আলোচনা করা হবে।
রূপরেখা
এই কোর্সে নিম্নোক্ত বিষয়গুলো আলোচনা করা হবেঃ
পিয়ারিং এর উদ্দেশ্য এবং IXP এর সুবিধাবলী
IXP নেটওয়ার্ক ডিজাইন এবং পরিচালনা
IXPs এর পরিচালনা/ব্যবসা/নিয়ন্ত্রণ মডেল
স্লাইডসমূহ